Choose Blog Category
How Can Good UX Design Help You in the Future?/Choose Blog Category
How Can Good UX Design Help You in the Future?
3424 Views
|
Jul 22, 2022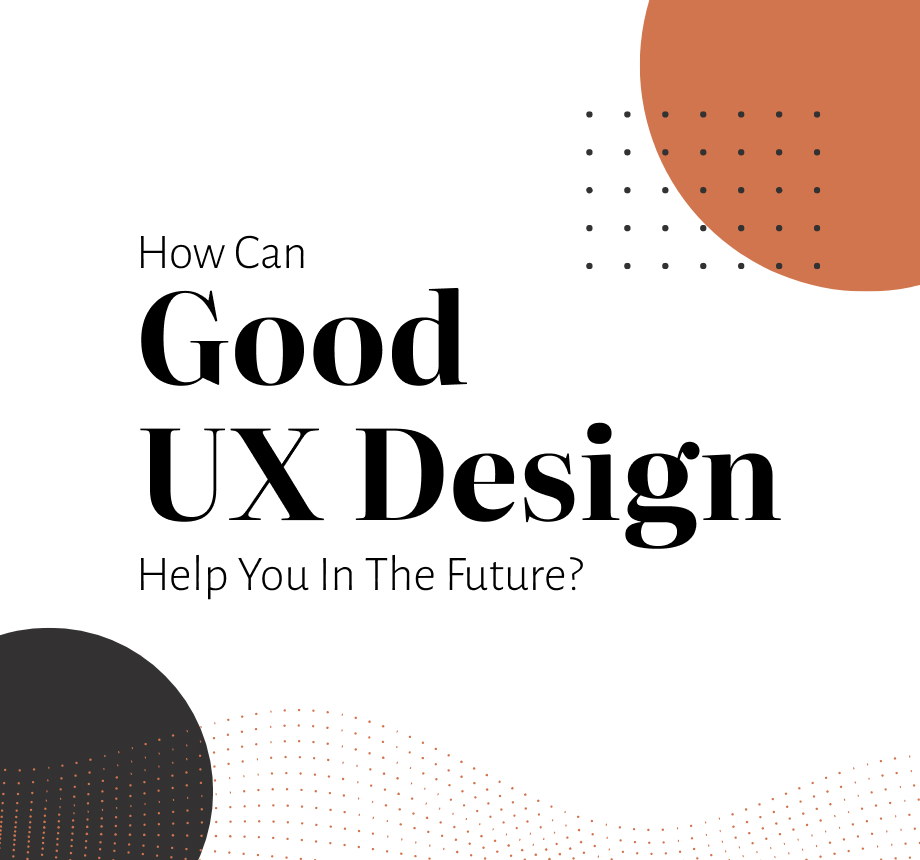 Artificial Intelligence has changed how we interact with the world, and UX design is the leading way for the inclusion of AI. UX is the attitude and emotional feedback that users have at different stages of using the product. Various factors such as utility, usability, desirability, attractiveness, speed of work, etc., make UX. The end goal is to form a positive user experience.
Where are We at Present?
Before we take a peek into the future, let's see where we are now. The term "user experience" was coined by Don Norman in the early 90s, and the number of UX professionals grew from 1000 to 1 million at present, and it is expected to grow to 100 million by 2050.
There are three main factors responsible for exponential growth:
The PC revolution

The Web Revolution

Great Press Coverage
The need for UX has always been there, and it has been evolving in nature to adapt to meet user needs as new technology comes to the scene. UX designers are more in demand than ever, and they need to have an all-inclusive approach to the user experience.
Let's see what the future holds for UX and how good UX designs will be the Key:
Designing for VR/AR and 3D Interfaces
As time progresses, futuristic technologies, such as virtual reality and3D interfaces, will become more accessible. Big brands like Target and IKEA have already incorporated AR into their shopping experiences. Who can forget Pokemon Go's AR technology? It took the world by storm. Many organizations are receptive to these simulated environment technologies and want to utilize them to engage customers. It has become more important for UXdesigners understand intuitive gestures and effective animations.
Motion Design and Gestural Interfaces
Users expect more; just a product that solves problems is not enough. Products shouldn't only be useful, but they should be easy to interact with, visually appealing, and engaging. Businesses constantly work to provide a frictionless experience to users, and motion design is a great way of doing so. Lively transitions and relevant animations can make a whole lot of difference in enhancing user experience and making it seamless. Since users rely more on mobile devices, it's important to provide them with everything on a smartphone or tablet that they would get on a website. This is where gestures like tapping, swiping and tilting the screen come in handy. By designing intuitive gestural interfaces, more content can be stored within an app without overcrowding the screen.
Specialized UX Designers
It has become crucial for UX designers to have a specialty; businesses look for designers who have experience as UIUX Design Services, UX researchers, and voice-guided UI specialists. If one has a background in UX, it's easy to become a specialist. It's the right time to brush up on your design strategy, enroll in specialized courses, and be ready for the future.
Voice Commands for No Contact Interfaces
During the COVID-19 pandemic, no-contact interfaces became hugely popular. It was the time when special attention was paid to voice commands instead of touch. Voice interfaces like Siri, Alexa, and Google Home have become a necessity. Apart from that, voice command in public places such as subway ticket machines, ATMs, elevators, etc., is expected to increase in the future. UX designers need to master the voice user interface design.
Working Alongside AI
A great UX designer is able to analyze past and present data, and these data-driven insights help the designer predict user behavior and needs. AI is not there to substitute humans; it helps them do things faster; AI can analyze huge amounts of data in a short time and drive insights from the data, but it lacks the ability to tackle sensitive challenges that only humans can understand. UX designers are needed alongside AI to ask the right questions, what problems need to be solved, and apply empathy to user challenges involving family, finances, disability, and illness. AI will help UI designers in data analysis, and they can put their energy into designs.
Personalized Design
Personalization has become an important factor in designing new products. In the future, users will have a personalized experience on most of the applications they interact with. With cutting-edge technologies, it will be easier to take notes of a person's interests, age, gender, dispositions, and many other things. Once all the information is accumulated, the technology will change specific parts of the application to appeal to specific users.
Need for Industrial Designers
Industrial designers have been in less demand, but the future is going to be different. With the advancements in AI, industrial designers will reemerge. The main reason for that is the creation of augmented and virtual reality. As AR/VR demands clear and detailed ideas about specific environments and objects, highly skilled industrial designers will be needed to complete the task.
Industrial designers and craftsmen are well versed in building and designing three-dimensional objects in real life. It helps manufacturers to quickly create objects from 3-D design patterns. Again, it will allow factories to build individualized products as per the needs of every customer as opposed to building one product for all. Companies will need people who have in-depth knowledge of the changing trends and needs of customers to provide them with better UX.
Wrapping Up
A good UX design is of utmost importance. Technology is exploding and provides the opportunity to improve existing experiences. There is a need for an increased capacity to handle more complexity. Above all, it's important to explore the humanities and apply that in different areas of UX. AI will greatly enhance personalization, and instead of one product serving all, there will be personalized products. With AR/VR, 3-D designs, and motion design, there will be a need for specialized designers who can work with these technologies. The future for UX is bright, and there will be more opportunities in the space; designers need to embrace themselves for learning to have a solid space in the industry.
Recent Posts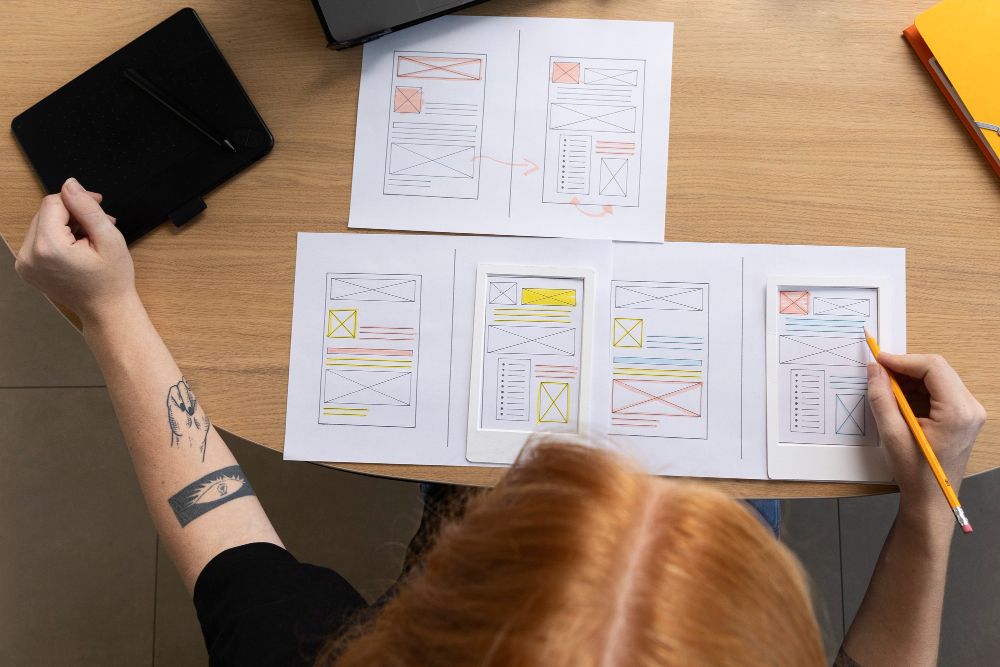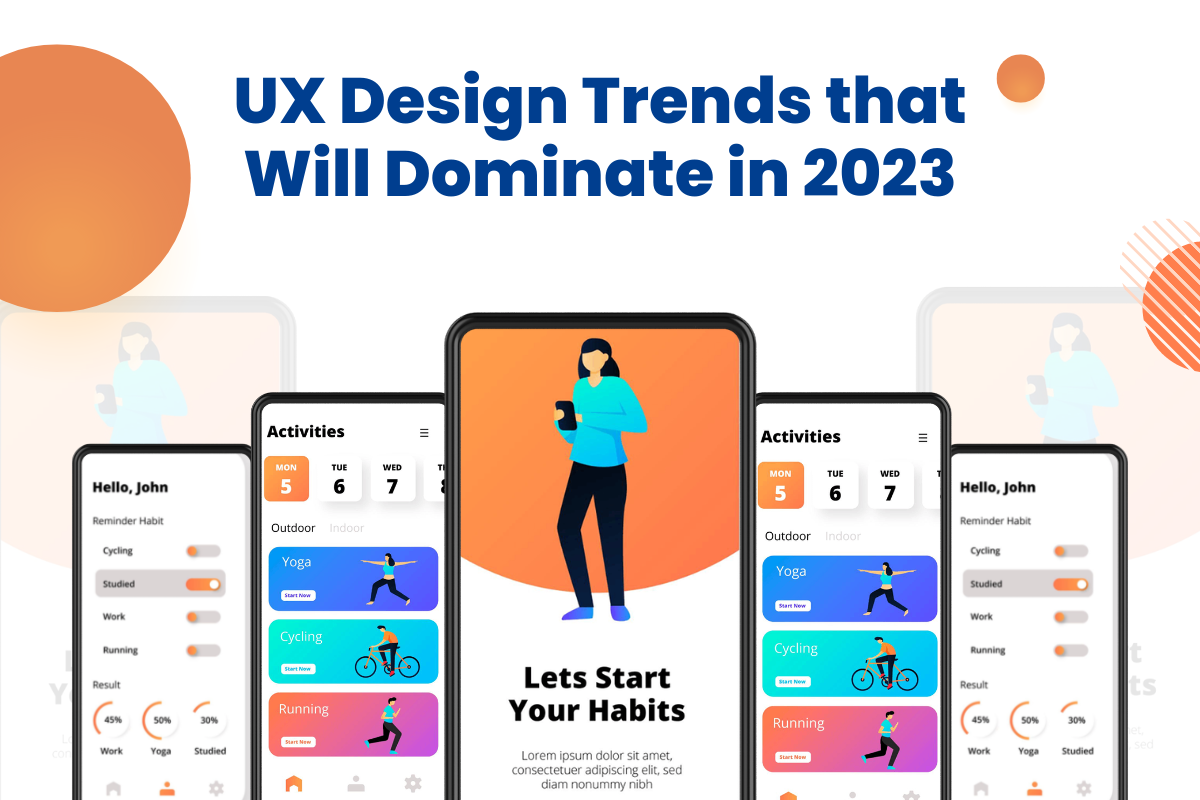 Categories
Request for Consultation