Blog
The Manifest Names UIUXDen as the Best Web Designing Company in Toronto/Blog
The Manifest Names UIUXDen as the Best Web Designing Company in Toronto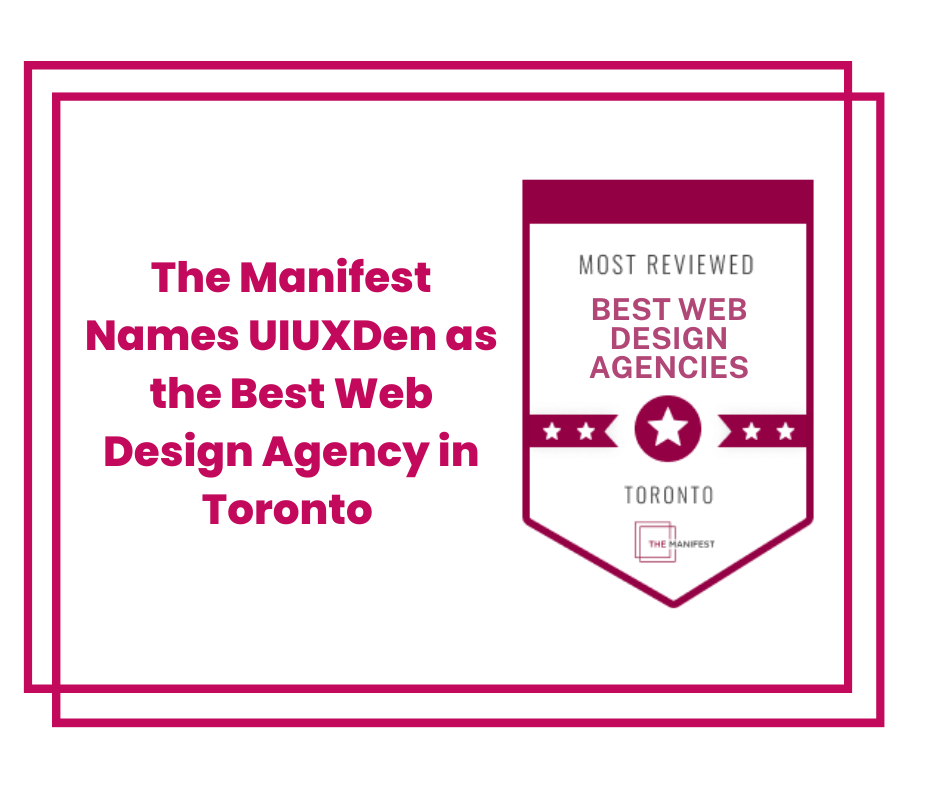 Your business website design is crucial to your brand establishment and online marketing presence. From SMBs to big enterprises, website design matters a great deal. Whether it is website redesigning, or you must scratch from the start- your website design is what makes it exemplary. It is always better to browse a creatively designed website compared to a plain and simple one.
Website design and development involve much more than just creating an attractive design. However, designing aesthetically is a significant part- other imperative factors contribute to a user's poor and good experience while browsing your website.
A website design sets a user's first impression, helps with search engine optimization, and sets the appearance of your customer service. There are many benefits to having a creative, adequately organized, and easy-to-navigate website, such as:
It gives your brand personality

It makes you seem approachable and credible

Help you stand out from the competition

Assist

you with getting leads and converting sales
With the launch of a robust website, businesses can increase their stability and make more sales. This is where a design agency comes to the rescue- UIUXDen is a professional with website design expertise.
We, as a team, work from beginning to end to make your project successful. UIUXDen team provides clients with a website that meets and expands their business vision. Our team comprises well-groomed specialists who have worked in the industry for the last two decades.
UIUXDen is proud to announce that we have been recognized as the best web designing company in Toronto after continuously delivering successful projects. In 2023 (January), UIUXDen was awarded the title of "best-designing company in Canada" by TechBehemoths.
Manifest is a credible online resource for searching for top service providers worldwide. You can find industry-leading organizations that have earned their place with the support of their clients and partners.
Companies globally can strive to earn a title. The purpose of Manifest is to assist companies in finding their perfect vendors and beginning their project journey.
"We are proud to earn the title of the best web design agency company in Toronto by The Manifest. I extend my gratitude to all our clients and the platform for supporting and recognizing our efforts. We are 100% committed to serving our clients with exceptional and innovative outcomes."- Mr. Abhishek Vasudev.
Our aim has always been to utilize our platform to express our gratitude for achieving the title as a team. Our initiative has been strengthened with every passing milestone. UIUXDen's goal has been to offer extraordinary results; this year, our aspirations have reached higher.
In 2023, the UIUXDen team will aim to fulfill the greatest objectives and greatly assist all our clients. We have previously received recognition from established and reputable online business listing platforms such as Clutch and DesignRush.
UIUXDen designing team has the expertise and the creativity to construct the most amazing designs. If you run a business and want the best web designing team for your next project- UIUXDen can assist you.
Talk to us about your next big business idea, and our team will listen ardently to your requirements and draw a roadmap journey.
Recent Posts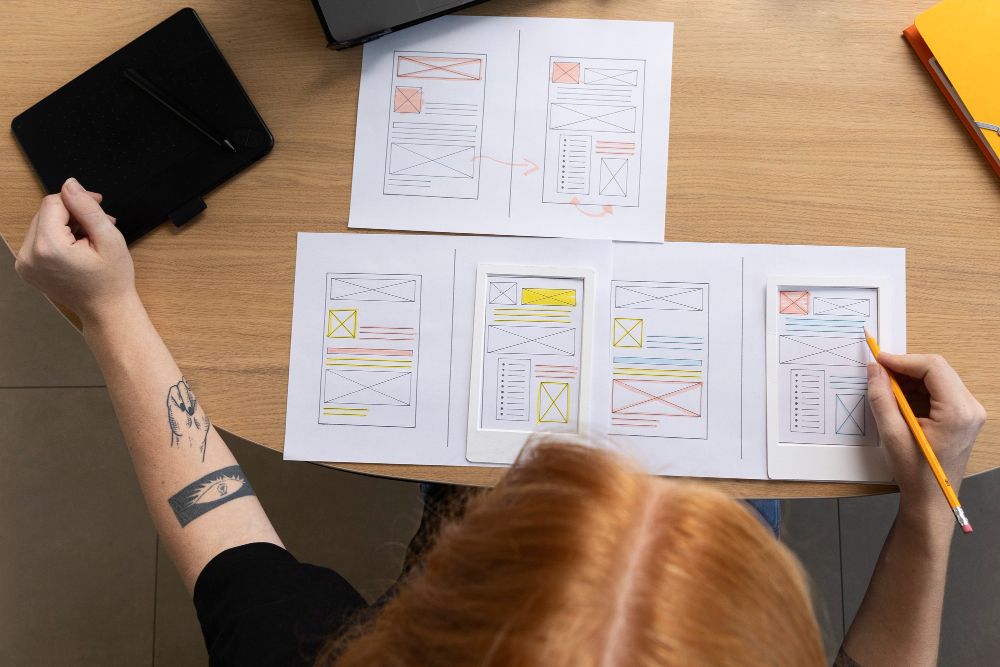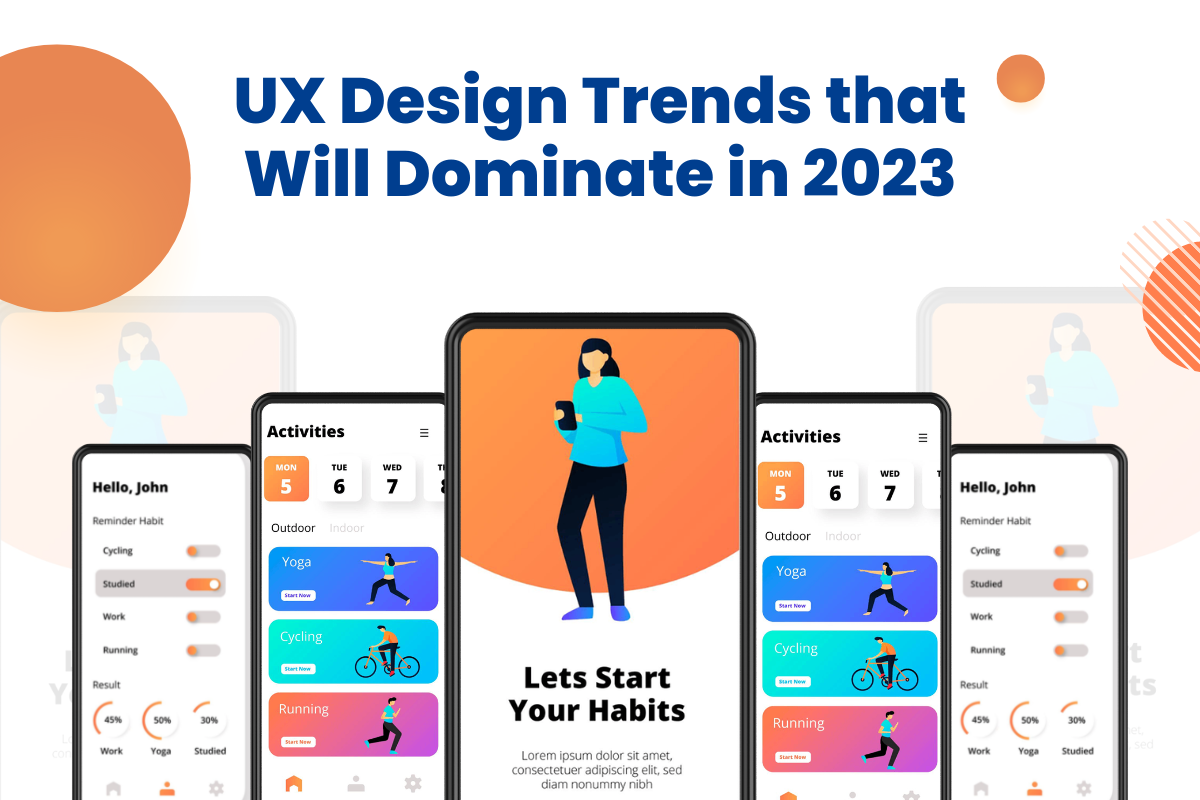 Categories
Request for Consultation