Blog
Impact of Good UI/UX Design on Your Business/Blog
Impact of Good UI/UX Design on Your Business
3439 Views
|
Dec 22, 2022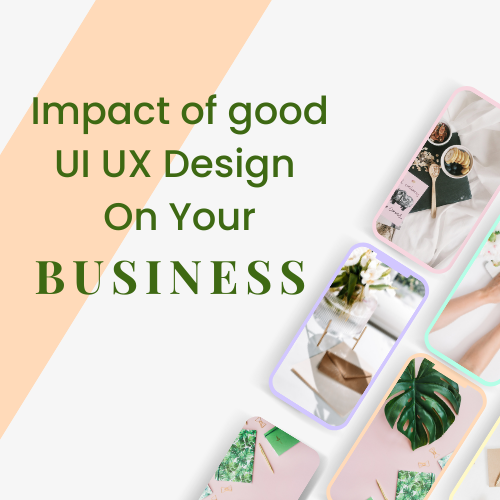 In a study, 73% of consumers say that Customer Experience (CX) is a primary deciding factor when making a final purchase decision.
A good customer experience (CX) is undoubtedly a desirable and most effective way to drive loyalty, high-quality engagement, and spending for any business. User Experience (UX) is a term applied when a user in real uses a product or a service- which is the sub-text of CX.
Broadly users tend to leave a site in only 15-30 seconds. What do you reckon might be the reason?
According to a study, more than 28% of people uninstall an app within two days of installing it.
Again, the leading cause- is terrible user experience.
Not only this is crushing for developers and businesses who put in their time and efforts to the development of an app or site. But it's also heartbreaking.
To conclude, the evident reason behind these statistics is poor UI/UX design (User interface and User experience).
As the world is digitally evolving, it is no guess that your business will probably have an online presence. And it takes only 50 milliseconds to create a good expression for the website visitor and also good UX design help you in the future.
Why UI/UX is Crucial for Your Business Growth?

Compelling UI/UX Attract Users
The competition is throat-cutting; with the help of great and interactive UI/UX design, you stand out from the hordes of businesses. Best UI/UX design consists of an understanding of the user's initial perspective and provides a vision that looks and feels authentic and thrilling.
The term "first impression is the last impression" stays true regarding UI/UX design. Assume for a minute whether you have uninstalled an app or left a website because its design was too good!
To make a powerful first impression on your users, your mobile app needs to be designed authentically, and all design elements should be placed correctly. The results will be better if you hire a professional, as they have years of experience designing an app, a website, or even a banner.
We have clarified that terrible UI/UX leads to unsatisfactory customer satisfaction. A poorly designed website or an app bore and disappoints people. You want your business website and application to be free of this category, so you must follow a strict measurement of building a practical and creative UI/UX design. On the other hand, compelling UI/UX keeps users interested in the site offerings.
UI/UX Helps Build Brand Identity
A brand identity is your business's entire personality. It includes what your brand represents, says, delivers, business values, and vision. Also, your brand identity is what people perceive of you; how do they denote your brand? Do they praise your products and services or just sheer criticism?
Your brand identity is the quality that sets apart your business's products and services from other businesses. You want to ensure your brand identity is manageable by overruling interface and user experience elements. Remember, UI creates your brand identity and reputation- a reputation that will last for quite some years. Work on your UI/UX after analyzing user needs and wants.
With Engaging UI/UX Design, you Get More Traffic
The business field is competitive, and every agency claims to be the best! There are more than a hundred companies that deliver the same kind of design services as others. How does that make your case? What capabilities do you possess to be named one of the best service providers? How will you stand out from the core and in-depth competition?
This is where UI/UX comes into play.
A professional UI/UX design agency prioritizes users' choices. It makes people stay longer than usual. If your website or app is designed amazingly, you have nothing to worry about, as people get mesmerized by creative concepts- as it lacks a great deal nowadays.
It's your responsibility to deliver unique elements via design; you just have to be creative enough to experiment boldly.
It helps to Create a Dynamic Vision for Your Business
The prime use of UX UI design template has been to satisfy users and draw their attention. As the user interface and user experience need users to understand what purpose it holds for them, the business, and the brand, the outcome can be exciting.
When it comes to ecommerce business, one of the biggest concerns is the user's ability to observe the product image totally. Product design needs to look and feel like a 'whole picture.'
Drives Traffic to the Website
Good UI/UX is definitely a primary key to increasing traffic. If your website is designed brilliantly, then there is a good chance of it being a success. People can resonate more with sites and apps that have smooth navigation and easy-to-browse content. The longer a person stays on your website, the higher the chances of the action increasing their conversion. Another major component is CTAs; they play a significant role in diverting users' attention to a specific item or a thing. Whether you are beginner or an experienced agency, going ahead with ui ux design services can help you a great deal.
Final Thoughts on the Importance of UI/UX for Businesses
Design is correlated to user experience- the idea of it all impacts the reach and image of a business to its target audiences. It all can affect consumer engagement and conversation rate. The benefits of UI/UX design can be viewed as a treasure by companies that can be used to deliver a specific message to users and employees. Be consistent and practice the best UI/UX design to get the expected outcome.
Recent Posts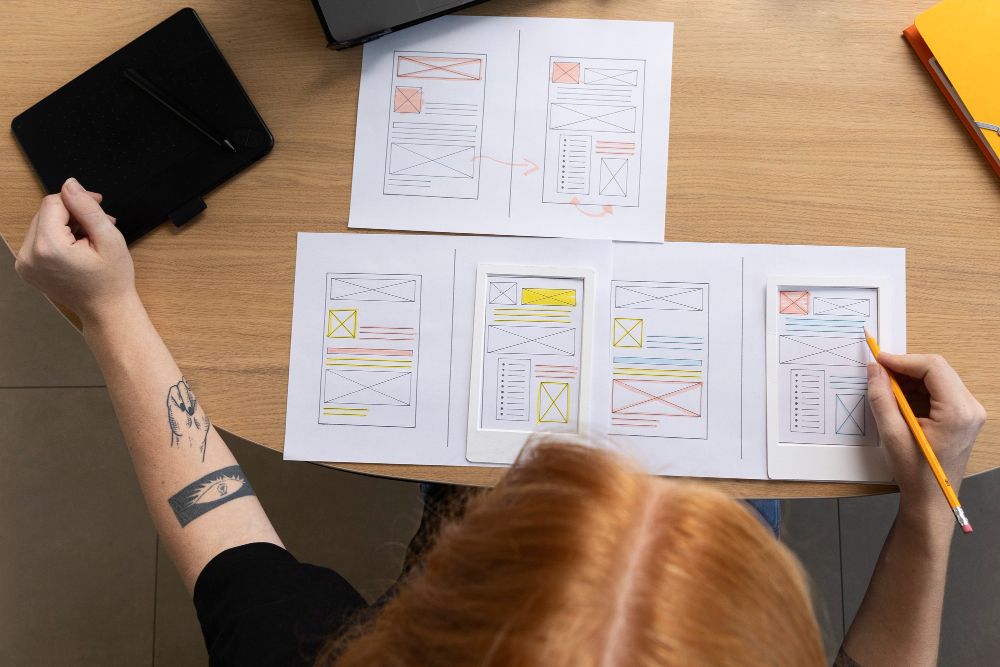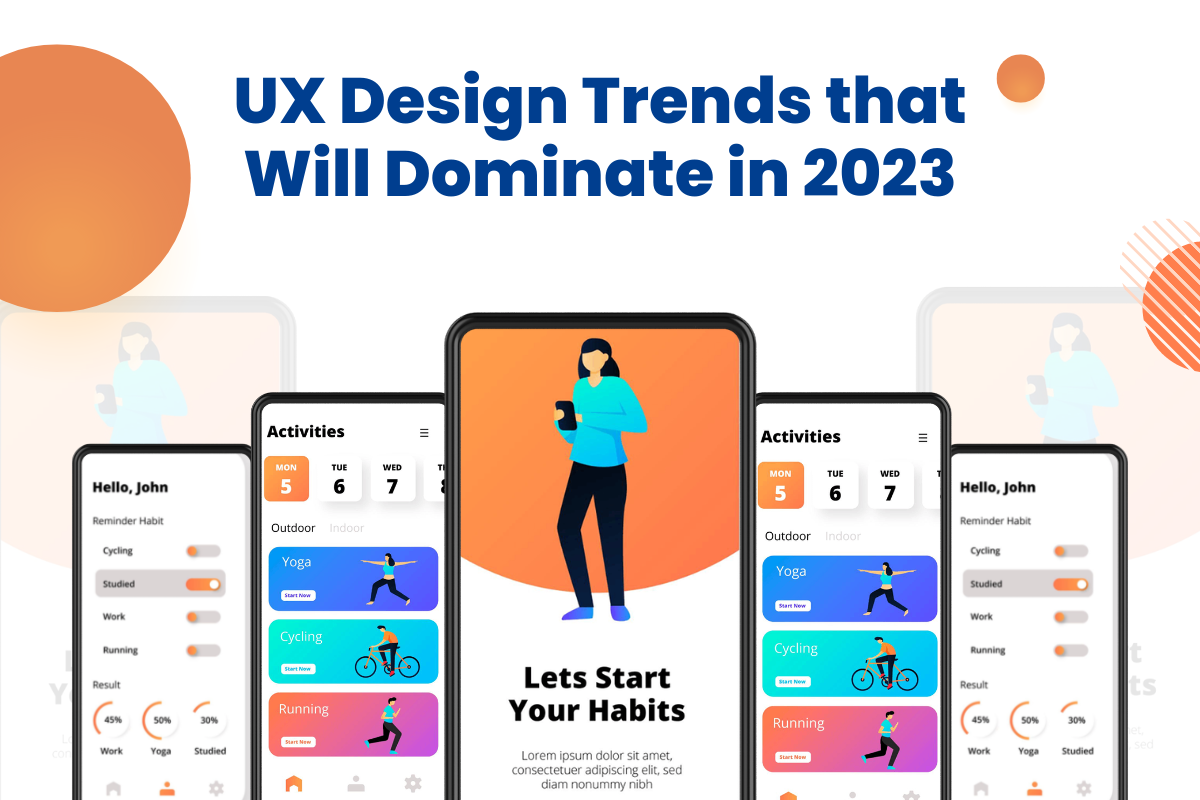 Categories
Request for Consultation